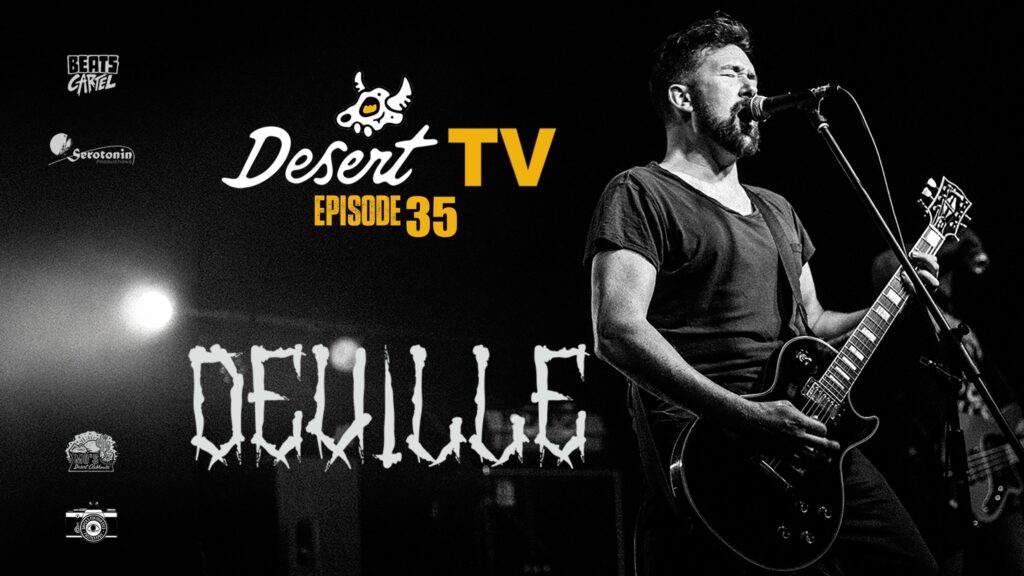 Swedish Riff Lords DEVILLE are playing a gig to you in your lounge room on Desert TV.
The DEVILLE episode airs Sunday 24 September at 8.00pm AEST and is FREE.
By Beats Cartel, Mo's Desert Clubhouse, Serotonin Production and Snacks For Your Eyes Photography.
Video and Editing by Jordan Pavey | Snacks For Your Eyes
Audio by Guy Cooper | Serotonin Productions
Live Sound and Lighting, Concept and Direction by Christian Tryhorn | Beats Cartel
Recorded LIVE at Mo's Desert Clubhouse on the Gold Coast, Australia 2023.
RSVP – https://www.mosdesertclubhouse.com/events/deville-live-on-deserttv
FB Event – https://www.facebook.com/events/588102616643825
Direct Stream Link – https://youtube.com/live/I9_8k5F9buY?feature=share
Sep-23
in